Mid-Century Classic design writes itself a comeback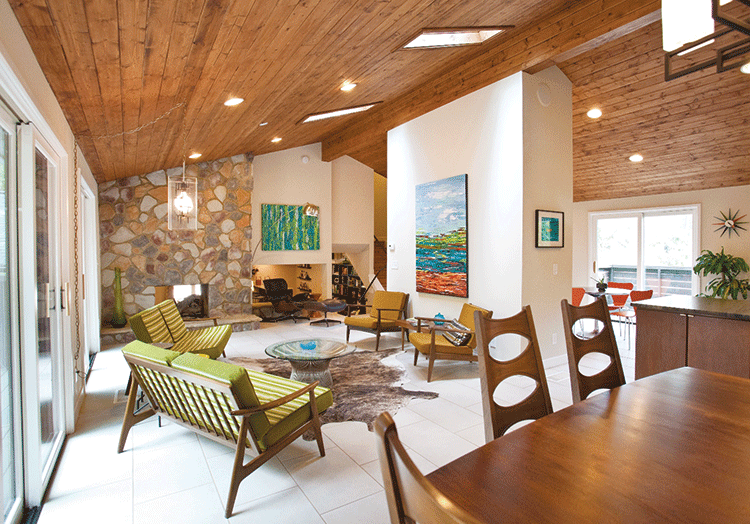 The term "modern" is often confused with mid century design. A more accurate term for current design would be contemporary.
What is referred to now as mid century classic is actually based on a design movement at the beginning of the 20th century.
Mid-Century Classic has a timeless quality of style grown out of the Bauhaus movement in Germany. Technical advances in production and development replaced handcrafting.
With the start of the "machine age" homes and furnishings were able to be mass-produced with less cost and more efficiency.
Gone were the cumbersome, heavy designs of the past.
Light and nature united in a linear, uncluttered, organic home space. American interest expanded with the Museum of Modern Arts Industrial design competitions.
The time period ranges from 1930-60.
Features include a classic, understated look with minimal fuss, functionality as form, uncluttered sleek lines organic and geometric, minimal ornamentation, traditional and non-traditional materials, juxtaposition of different and sometimes contrasting materials.
This was the period of space travel and of new technology.
The typical representation of this design is the classic "ranch" house.
This very popular design featured: one level, linear design with living spaces at one end and sleeping spaces at the other; simple lines, devoid of ornamentation; functional without ostentation with an open plan.
Many structural elements were exposed such as stone, wood and beams.
New materials featured the organic-natural wood (not imitation wood) plastics, metal, vinyl, plywood, Plexiglas and Lucite.
Colors were primarily neural (brown, tan, white, black) with bold color graphic.
Windows let in natural light and were abundant in the design; floor to ceiling glass windows, skylights and doors allowing "nature" into the home.
Curtains, draperies, blinds or shutters did not obstruct the pane glass.
Top designers of the era included:
• Charles & Ray Eames- Organic chair molded in berglass-1948
• Miles van der Rohe-Tugendhat lounge chairs
• Marcel Breuer-tubular steel chairs-Wassily chair
• Arne Jacobsen-Danish, Egg chair
The designer chairs are now worth several thousands of dollars if you can find them.
Most collectors hold onto them.
The design and durability have proven to hold well.
Tableware sported cosmic designs and bright colors.
Fiesta ware is still seen at Crate & Barrel.
To create the mid century classic design in either vintage or new:
• Select one large piece of furniture and build around it.
• Do not use a "set" of furniture as displayed in showrooms.
• Avoid too many patterns and stay within a color range, especially for wood.
• Keep clean, gentle organic curves with differing materials.
These designs are available at Room & Board, Crate & Barrel, and Restoration Hardware.
Function over form is the mantra of the Mid-Century Classic Design. The Delmarva Peninsula has hundreds of these classic homes.
Take a drive one sunny day and just explore this renovation in design that reflected the changing the world.