'Boo'-yeah!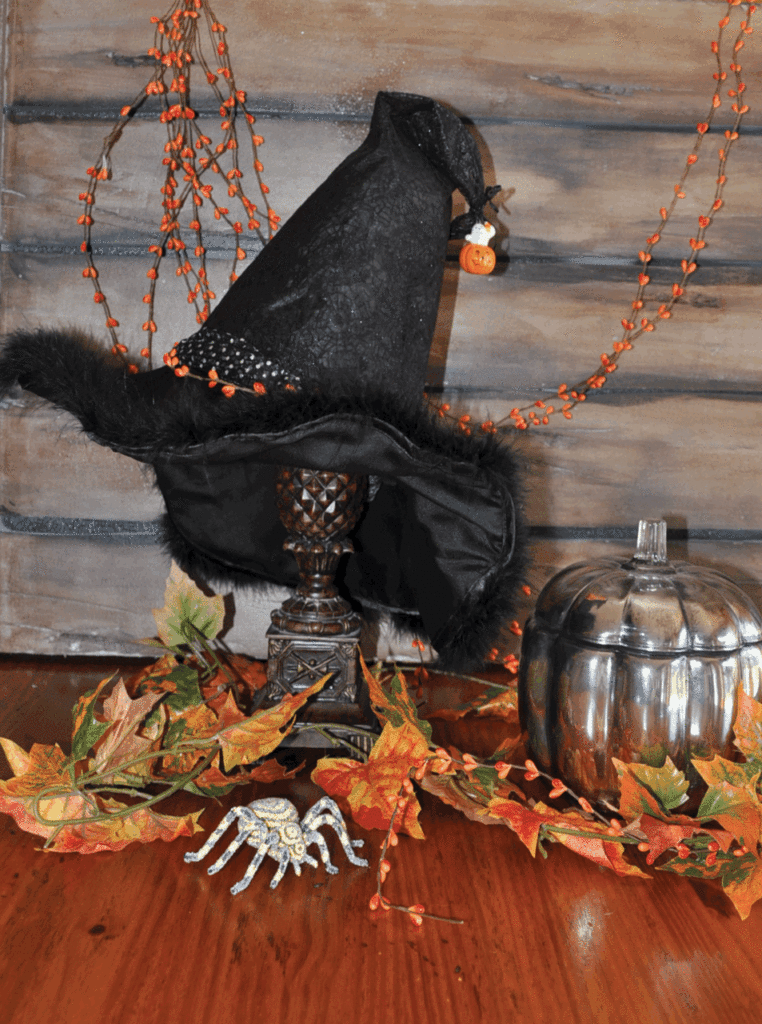 Halloween decorators go all out on fun, fright
Halloween is second only to Christmas in popularity and spending.
The National Retail Federation estimates nearly $7 billion dollars was spent in 2016 in domestic sales with nearly 157 million Americans celebrating.
That averages nearly $75 per person spent on Halloween.
How did an ancient ritual filled with superstition and fear become such a celebrated festival?
With the influx of immigrants from Europe at the turn of the twentieth century old tales and superstitions arrived.
By the 1920's Halloween was characterized by more "tricks" than "treats."
In fact in many of the larger cities, such as New York and Chicago, the pranks were keeping the police more than busy on All Hallows Eve.
It became so bad that a shift to "treats" was heralded in with the baby boomers.
The celebration was primarily a children's holiday with dressing up in costume and going around the neighborhood asking for treats.
Candy apples, fruit, caramels, wax lips, candy and even pennies were prized.
As the baby boomers became more sophisticated, adults and children equally shared Halloween.
Costumes of super-hero's and movie characters joined traditional skeletons, goblins and ghosts.
The turn of the century brought in more emigrants from Latin America along with the very serious celebration of the "Day of the Dead".
This celebration rings back to the origins of All Saints Eve but with a are including the red rose in many of the elaborate designs.
Today, the holiday is a mixture of fun and fright. Children, adults and even pets don an infinite assortment of costumes for the Trick or Treat event.
Halloween decorations are no longer an assortment of pumpkins carved into Jack O' Lanterns set atop a bundle of hay.
Today the sky is the limit.
Many neighborhoods hold decorating contests and even businesses get into the act.
Churches, schools and clubs have parties and awards in celebration.
Merchants begin to stock their shelves with Halloween merchandise in August as soon as the back to school displays begin to come down. Farms and roadside stands set up games, rides and refreshments for weekend adventures.
Pumpkins are no longer relegated to orange but come in white as well.
Some are smooth and some have all types of "warts."
Corn stalks are less common but gourds abound with a plethora of colors and shapes.
Décor can be bought in local stores and on the Internet or if you are of a creative mind, you can make it yourself.
One such artist starts creating his Halloween "theme" in late summer. Frank Caramanica of Easton has been drawing an audience for his creations since 2005.
His neighborhood averages 300 visitors to see his and the neighborhood's decorations.
He has won several contests and gets great joy in creating.
Most of the material used is from discarded elements from local businesses such as wood pallets. One year he created a witch's laboratory complete with bottles of glowing liquids.
As homage to Pirates of the Caribbean he created a wrecked ship on his front lawn complete with cannon and cannon balls made from painted pumpkins.
One of the great lovers of Halloween is Martha Stewart.
She has created many recipes for Halloween treats ranging from witch's fingers to chocolate eyeballs and graveyard cup cakes.
Local bakeries also have an enchanting selection of Halloween themed goodies.
No longer are we limited to popcorn balls, candied apples and candy corn. This is also the time for the tons of candy sold during this spirited event.
The National Confectioners Association reports that Americans bought an estimated 600 million pounds of candy in 2016 — just for Halloween.
That adds up to $2.4 billion spent on sweets in the weeks leading up to Oct. 31.
In 2015 the National Retailers Federation stated that $350 million is spent on costumes.
For every $3 spent on a kid's costume, $1 was spent on an outfit for the cat or dog.