Flowers for all occasions, all year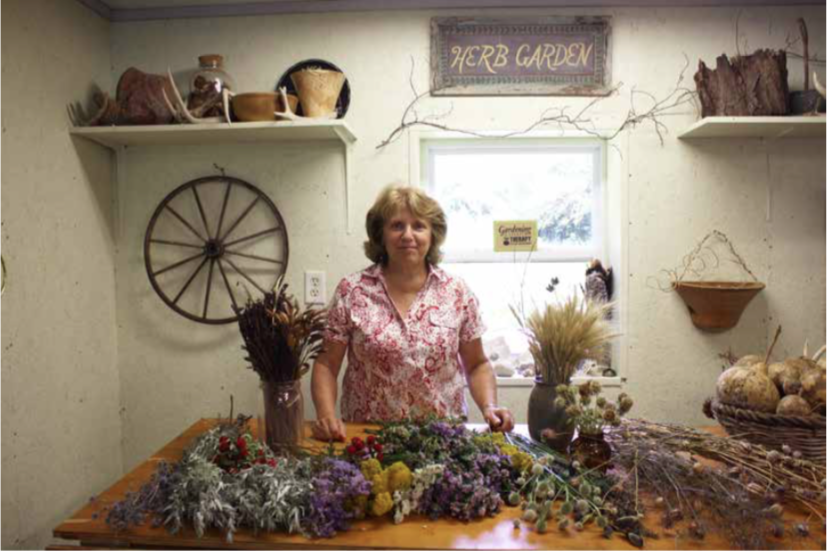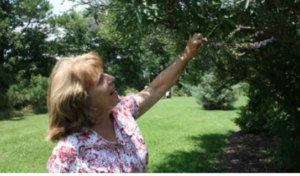 By August, most of the beautiful colors of spring and summer flowers are beginning to fade away. But if you want to preserve those blooms for a while longer, drying them is a potentially simple option.
Nancy Beatty, 10-year owner of Sweetbay Design in Royal Oak, Md., has been growing and drying flowers for over 30 years. While Sweetbay Design arrangements use mainly fresh flowers, she said, she enjoys using dried owers here and there for embellishment.
"I've always dried flowers because I like to incorporate them in other things," she said.
When drying owers, Beatty said, they should never be in sunlight or in a humid place. She suggested drying flowers in a closet or in a room inside your house. She also cautioned that proper timing when cutting a flower to dry is essential.
You can't dry anything when it first comes out because it will just wilt," she said, but you also can't wait too long; cut flowers
early, when they're full and open
She mentioned a few methods of drying flowers, which each depend on what type of flower you are drying. For Hydrangeas, she said she usually uses a screen to let them sit, sticking the stem through the holes in the screen.
Hydrangeas can also be dried in a vase, sitting with about an inch of water at the bottom. Lavender can be dried in this way as well.
" The most questions I get are about hydrangeas because they're tricky. The trick is you've got to let them dry on the stem a little first, you can't cut them too early," she said.
According to Beatty, the right time to cut a hydrangea to dry is just when the color starts to fade and the petals become sturdier and almost papery. The Oak Leaf Hydrangea is one that dries best simply left on the stem, without cutting it until it's completely dry, she said.
Another way to dry flowers is by hanging them. Beatty named Globe Thistle, Silver King Artemisia and Statice as plants to be

dried by hanging.
When hanging, she said she likes to tie the flowers with a rubber band because as the owers dry and shrink, the rubber band contracts with them and doesn't fall off like a twist tie would.
Beatty named Silver King Artemisia, which is used in wreaths, Statice and Lavender as easy flowers to dry or good for first attempts at drying. Artemisia and Statice can both be dried by hanging in bunches and Lavender can be dried by standing upright in a vase or bucket with a little water at the bottom, she said.
"I cut off the first large bloom of the season and leave the stem two or three inches long, turn the heads upside down on newspaper and let sit on a table or bench for several days until fully dry."
She said most flowers, if dried properly, last for at least a year and some for longer. Artemisia and Queen Anne's Lace, for example, last for several years. Beatty uses dried Lavender to create Lavender wands and sachets, which also last for several years.
The amount of time a flower takes to dry depends on the type of flower, she said. Some dry very
quickly but others, such as Statice, take a few days.
She also said that a common misconception people have is what time of year is appropriate for drying flowers.
"Most people think you should [dry flowers] in the fall, but that's too late. I start in the late spring and I dry different things throughout the season."
Another misconception, she warned, is that owers will keep the same colors after they've dried. They do fade, she said, but you can still do a lot with them in arrangements such as spray painting them or coating them with glitter.
One exception is Cardoon, said Beatty, which does dry how it looks on the stem.
If done right, flowers can remain beautiful well past their blooming season. And it doesn't have to end at flowers — Beatty said grasses and leaves also dry well and are easy to use in arrangements. She even uses cayenne peppers, which she says last for a long time.
Whether you're a seasoned flower-drier or you're trying it for the first time, a homemade dried flower arrangement can brighten up your home all year round.