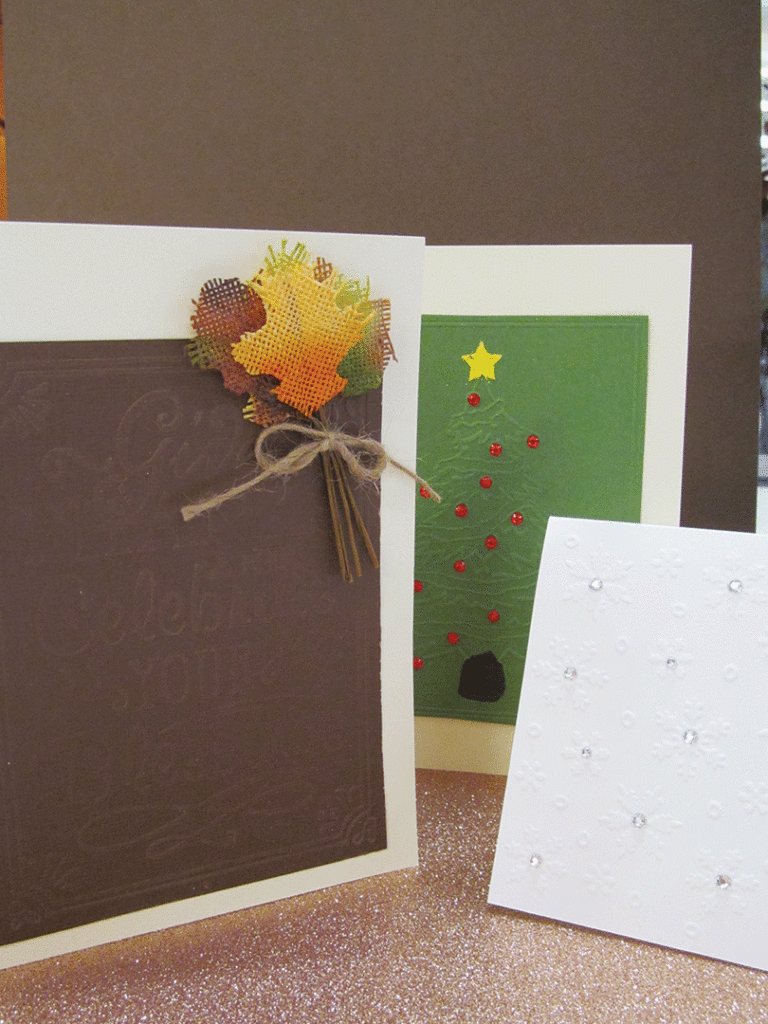 By Emily Brockbrader
Demonstration by Mary-Ann Milligan, Ben Franklin Crafts, Easton, Md.; Photos by Emily Brockbrader
Directions
(Numbers match with photos below.)
1. Choose your embossing folder pattern. Pictured here is a Christmas Tree, we chose snowflakes. There are many to choose from!
2. Place the card stock paper – already folded into a note card – into your embossing folder of choice.
3. Place the embossing folder and card into the provided pads and place one on top of another.
4-5. Place into the Sizzix machine and hand crank it through and let the machine do the work.
6. Once the card is embossed, decorate and write a personal note. Endless options for unique personalization.